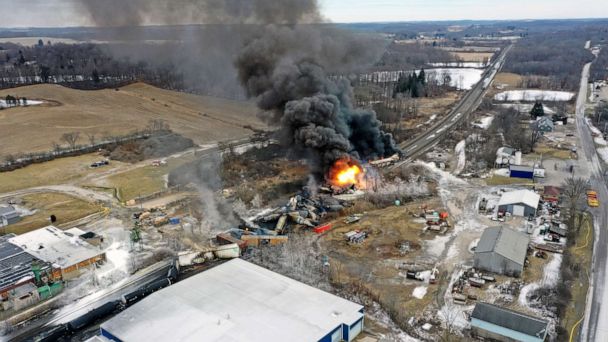 Sustainability in the state of Ohio
Sustainability is a critical focus in the state of Ohio, with various initiatives and efforts underway to promote environmental stewardship, economic growth, and social well-being. Here are eight key aspects of sustainability in Ohio:
Renewable Energy: Ohio is making strides in renewable energy development. The state has a Renewable Portfolio Standard that requires utility companies to obtain a specific percentage of their energy from renewable sources. Ohio has seen significant growth in wind energy installations and is also exploring solar energy projects to diversify its renewable energy portfolio.
Green Building and Energy Efficiency: Ohio encourages sustainable building practices through energy-efficient building codes, green building certifications, and financial incentives. Programs like the Ohio Energy Loan Fund support energy efficiency improvements in residential and commercial buildings, reducing energy consumption and greenhouse gas emissions.
Sustainable Agriculture: Agriculture plays a vital role in Ohio's economy, and the state is promoting sustainable agricultural practices. Initiatives focus on reducing pesticide use, improving soil health, supporting organic farming, and implementing conservation measures to protect water quality and enhance biodiversity.
Water Conservation: Ohio is committed to water conservation and management. The state has implemented programs to reduce water consumption in agriculture, industry, and households. Efforts include promoting efficient irrigation practices, supporting water reuse projects, and implementing water-saving technologies.
Waste Management and Recycling: Ohio emphasizes waste reduction, recycling, and proper waste management practices. The state has initiatives to increase recycling rates, promote composting, and reduce landfill waste. Programs like the Ohio Materials Marketplace facilitate the exchange of materials and encourage the reuse of resources.
Sustainable Transportation: Ohio recognizes the importance of sustainable transportation systems. The state encourages the use of alternative fuels and electric vehicles, supports the development of charging infrastructure, and promotes public transportation options to reduce emissions and congestion.
Education and Outreach: Ohio promotes sustainability through education and outreach programs. Schools, universities, and community organizations engage in initiatives that raise awareness about sustainability, environmental conservation, and climate change. These efforts aim to inspire individuals to adopt sustainable practices and be active participants in creating a more sustainable future.
Collaboration and Partnerships: Achieving sustainability goals in Ohio requires collaboration among various stakeholders. The state government works in partnership with businesses, nonprofits, academic institutions, and community organizations to develop and implement sustainable practices, share knowledge and resources, and foster innovation.
By addressing these aspects of sustainability, Ohio aims to create a more resilient and environmentally responsible future. The state's commitment to renewable energy, energy efficiency, sustainable agriculture, water conservation, waste management, transportation, education, and collaboration positions Ohio as a leader in sustainability practices and contributes to a more sustainable and prosperous state for generations to come.
Recycling in the city of Cincinnati
Recycling plays an essential role in waste management and environmental sustainability in the city of Cincinnati. Here are eight key aspects of recycling in Cincinnati:
Curbside Recycling Program: Cincinnati provides residents with a convenient curbside recycling program. Eligible households receive recycling bins for materials such as paper, cardboard, plastic bottles, glass bottles, and aluminum cans. The program promotes recycling as a daily habit and encourages residents to divert recyclable materials from landfills.
Single-Stream Recycling: Cincinnati utilizes a single-stream recycling system, which allows residents to place all recyclable materials into a single bin. This eliminates the need for sorting and simplifies the recycling process for residents, increasing participation and recycling rates.
Recycling Drop-Off Centers: In addition to curbside recycling, Cincinnati operates several recycling drop-off centers. These centers provide convenient locations for residents to drop off recyclable materials, including electronics, household hazardous waste, and bulk items that cannot be accommodated through curbside recycling.
Educational Outreach: Cincinnati actively promotes recycling through educational outreach programs. The city organizes workshops, events, and community campaigns to raise awareness about the importance of recycling, proper waste management, and the environmental benefits of recycling.
Commercial Recycling: Cincinnati encourages businesses and commercial establishments to participate in recycling programs. The city provides resources and information to support commercial recycling initiatives, helping businesses reduce their environmental footprint and contribute to a circular economy.
Recycling Incentives and Grants: Cincinnati offers incentives and grants to support recycling efforts. The city provides financial assistance and resources to organizations and businesses implementing innovative recycling projects, infrastructure improvements, and waste reduction programs.
Sustainable Materials Management: According to this site, Cincinnati recognizes the broader concept of sustainable materials management, which includes waste reduction, reuse, and recycling. The city encourages residents and businesses to prioritize waste reduction strategies and explore opportunities for reusing materials, thus minimizing the amount of waste that enters the recycling stream.
Public-Private Partnerships: Cincinnati collaborates with private entities and recycling industry stakeholders to foster sustainable waste management practices. The city works with recycling companies and waste management providers to ensure efficient collection, processing, and recycling of materials.
Through these initiatives, Cincinnati aims to reduce landfill waste, conserve natural resources, and promote a culture of environmental responsibility. The city's commitment to curbside recycling, single-stream systems, educational outreach, commercial recycling support, and sustainable materials management contributes to a more sustainable future for Cincinnati and its residents.
https://betterohio.org/wp-content/uploads/2023/05/ohio-pollution-issues.jpg
342
608
ohioman
https://betterohio.org/wp-content/uploads/2022/02/Screenshot_98-removebg-preview-300x57.png
ohioman
2023-05-28 20:41:16
2023-05-28 21:04:52
Waste Management Issues in Cincinnati